Acrylic Seating Chart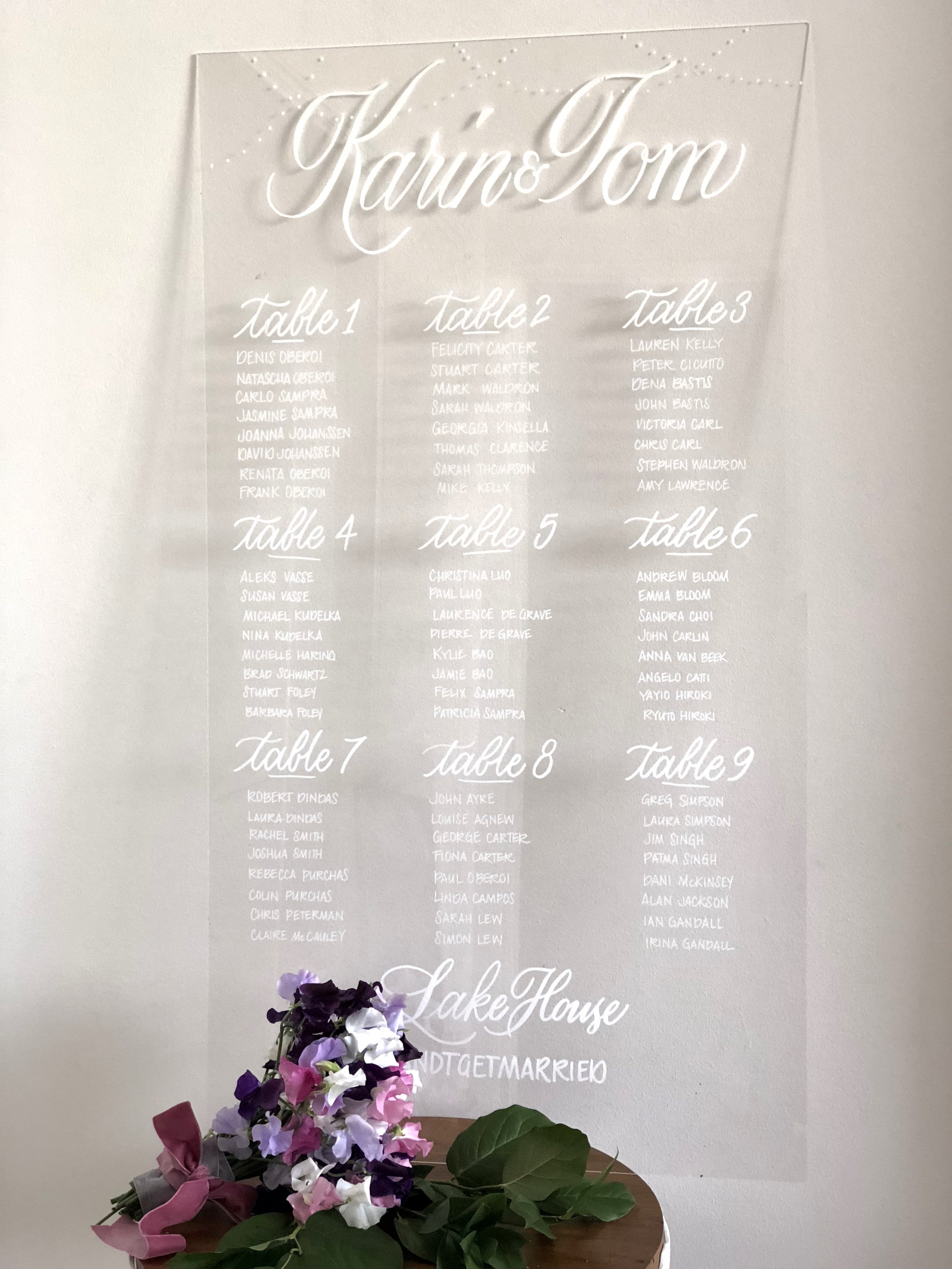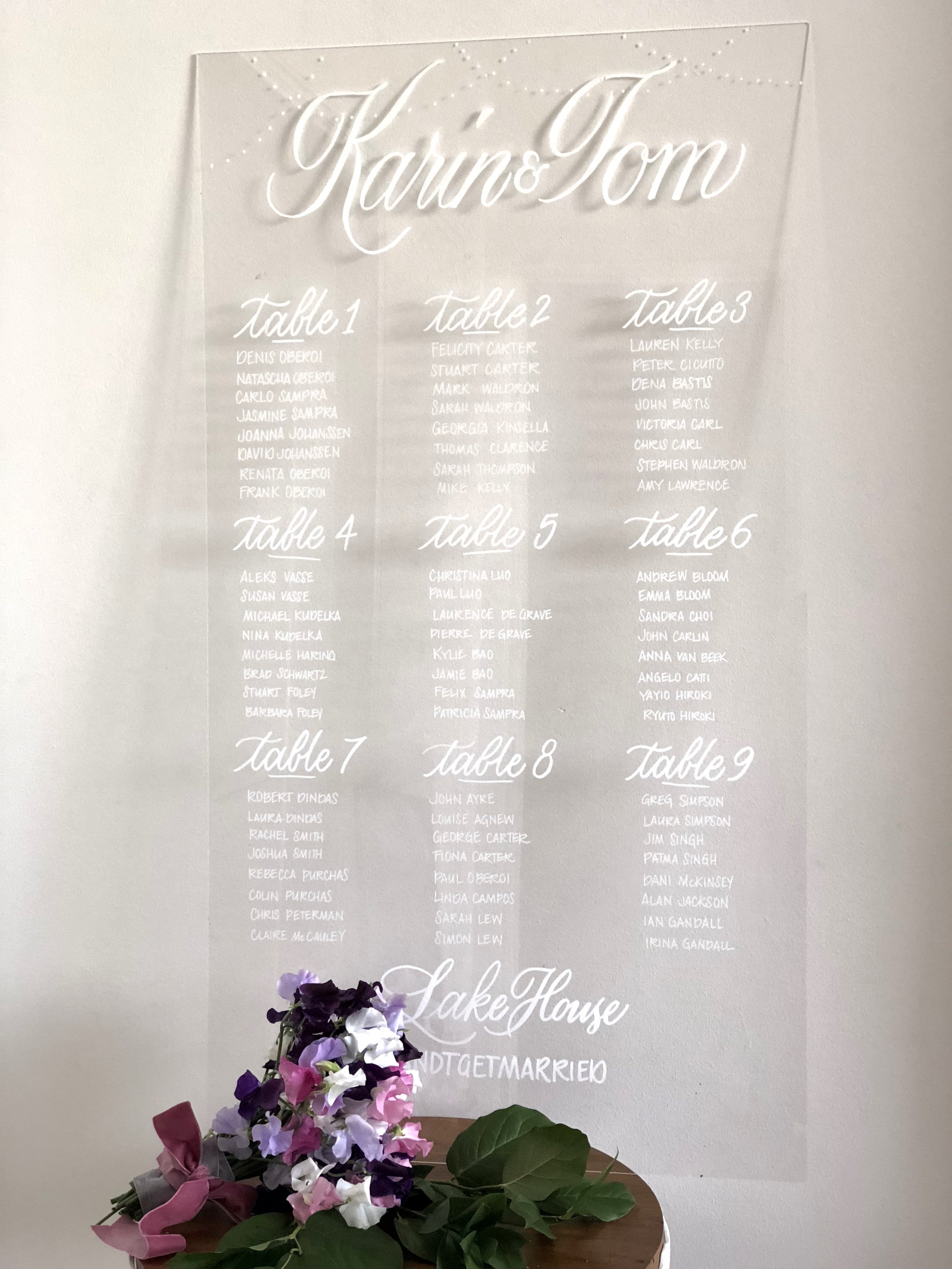 Acrylic Seating Chart
Seat your guests in style with this custom made, hand lettered Seating Chart on heavy 5mm thick clear acrylic. Many clients keep these beautiful charts as a keepsake of their weddings and special events.
The standard seating chart measures 1.20m x 0.60m but can be made in another size. Please contact me for a quote.
A draft will be provided prior to completing the work, so that we are both thrilled with the final result.
Once you hit ADD TO CART, I'll be in touch within 48 hours to discuss your design and how we can get this started for you.
**Please note: Due to the size of these boards, they cannot be shipped. Pick up in Amsterdam is required.