Hexagon Place Tiles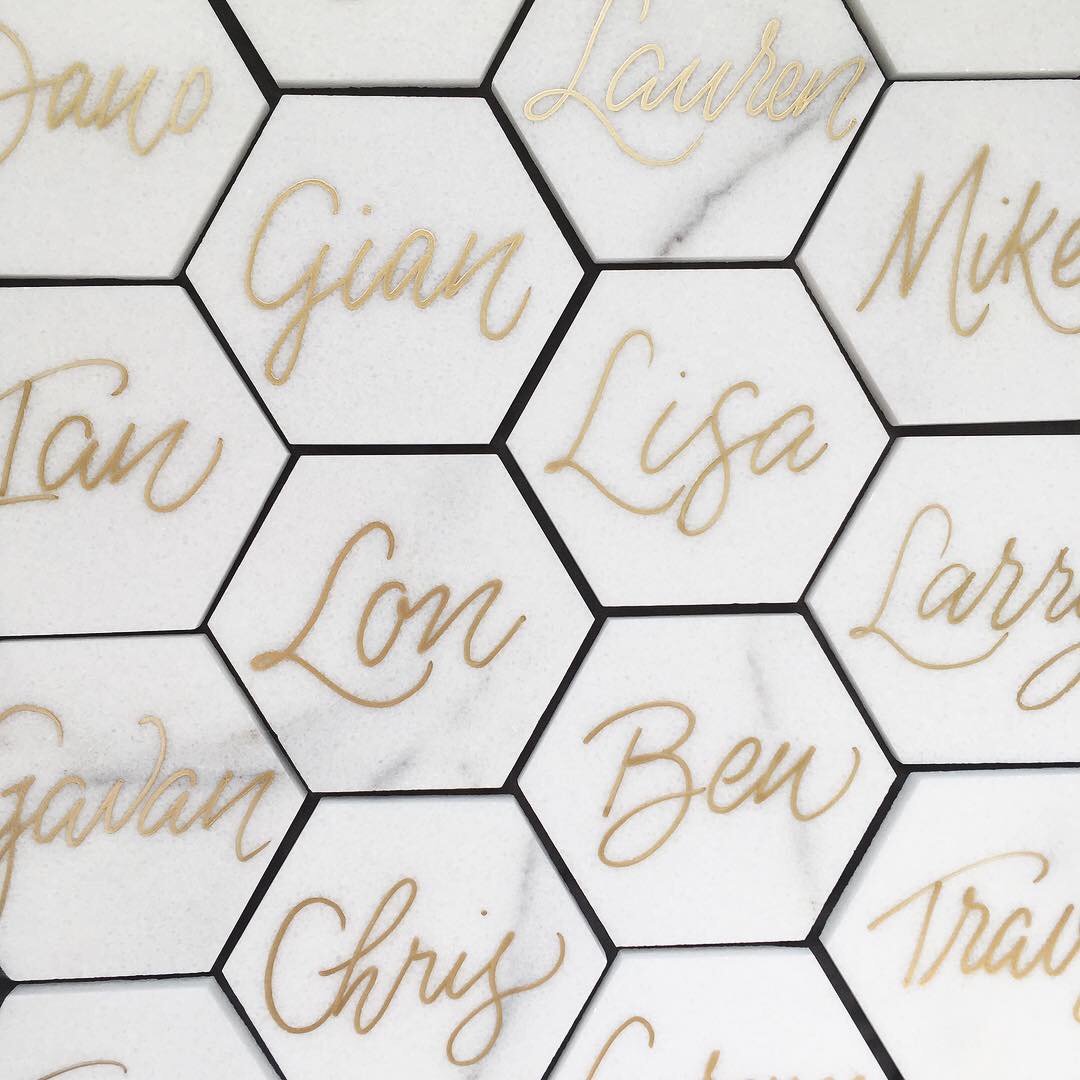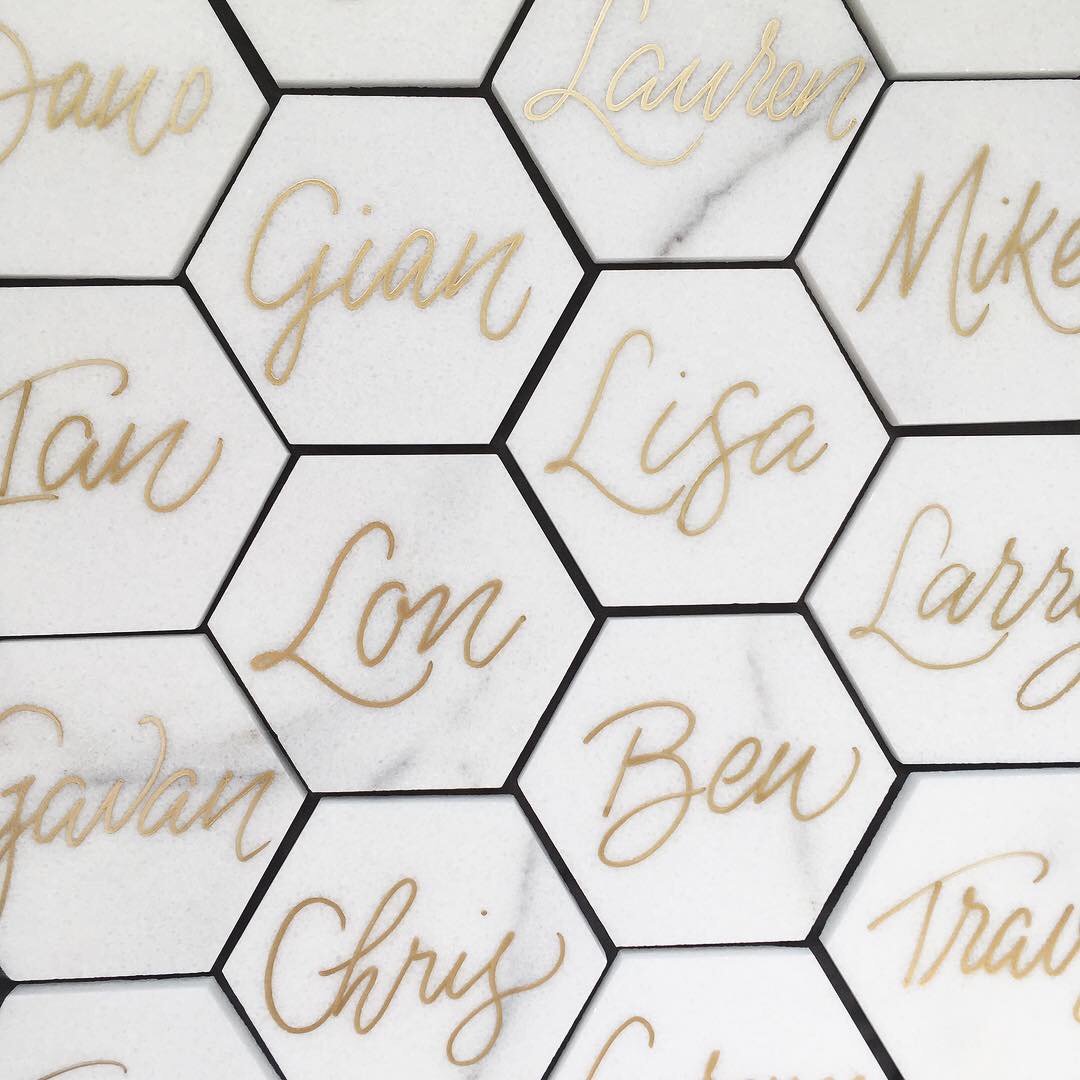 Hexagon Place Tiles
Looking for something a wee bit fancy for your wedding? Well, stop right here: with gorgeous white stone tiles direct from Portugal with calligraphy by yours truly.
Each beautiful hexagon tile is handwritten in gorgeous gold ink with your guests' first name. It's the perfect keepsake from your wedding!
Tiles can be written on in ink other than gold, so if you'd like to see another colour — black, silver, blue… — let me know!